I just got back yesterday from holidaying in Singapore with my family for 4 days, and after that an overnight stay at Pulau Pangkor. I don't know whose absurd idea that was, to travel like that; I am so exhausted now, but yet I am swamped by assignments and lab reports and a whole drama "Trem Bernama Desire" to read and write about... but it was a much-needed break from my college life.

Singapore was so very organised, systematic and structured, and the people there are so well-mannered and respectful! On the other side of the [Singapore] coin, Pulau Pangkor was... well, Malaysian. I still can't get over how everything in Singapore was so orderly, from the trains and buses to the queuing up in front of the toilets! Public transport is, of course as rumoured, tried and tested by myself, so very efficient!

But beneath the pristine exterior, there is a culture of competition, stress, and as one may say, a "sterile life". I couldn't possibly live there, as one who loves to relax and take my time, could I? Furthermore, we must be thankful that medical health care in Malaysia is almost free, while in Singapore everything runs as a proft-gaining business. Nevertheless I think we should all learn from our neighbours and adopt the good qualities that they possess.

Oh and Vivo city was beautiful; and I went to Cornerstone on Sunday!! Of course, not forgetting the awesomeness of the Chilli Crab! [which I am allergic to, so I got itchy lips after that, but the taste was well worth the slight discomfort later...] The Singapore Zoo was fun because of the sea lion show at the Splash Ampitheathre... and the penguins were so cute!!

Finally, Pulau Pangkor was... normal. I like Kuching beaches [note the spelling, not the pronunciation] better. XD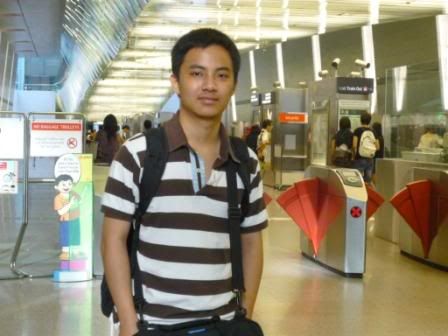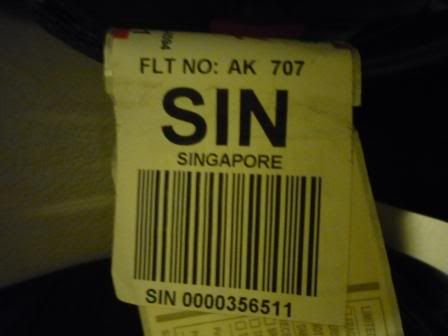 "Hey Sam, where're you going?"
"I'm going to SIN!"