This year's EmBaCY (Emmanuel Baptist Church Youth) camp is drawing nearer and nearer everyday, with less than a month to go!!


Yup, you guesses it, (or maybe you didn't... whatever) that is why I decided to stop playing Neopets - why? Because the stupid, useless, time-wasting, childish and "many-ranks-below-the-already-useless-Maple-Story-says-Mr.-Caleb-Tan" game is... you get the picture.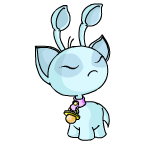 You may ask, "But I play Neopets too! (how very unlikely that I would come across one who did say that but... ah, you'd never know) I don't find it wasteful, in fact it's really enjoyable and good for you if you know how to manage your time...(yet again how very rare to hear that)..."
But that is the problem, ladies and gentlemen! And I'm not just talking about Neopets. Every other useless-but-fun things apply here. Now that the camp is drawing nearer, and we all MUST prepare for the camp and start praying and seeking God earnestly, there is no time to waste on stupid, useless, time-wasting, etc games like Neopets!!!! Besides, I am not one who manages his time wisely, playing a minimum of three hours a day almost every day!! Almost addicted you know...or more like addicted already...
(definition of addicted= dependent on a drug or something else as a habit; devoted to an interest)
So you see what I mean?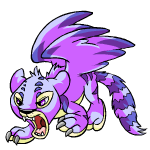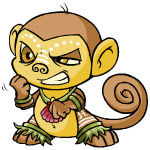 We are really expecting one heck of a camp this year, and it will be so totally different from the past years, as God moves differently every year, yet still as powerful as ever. This is the time of revival, guys! And whether it looks or feel like it or not, God is SOOO ready to pour out His fire - but nothing's gonna happen if we sit back and kiao ka, right?!! Gotta start praying and praying for Him to move mightily and touch lives once again, and breathe in us a new passion, a new flame!

But... aih... before anyone starts making snide remarks again (thank you, Mr.Crap-pu-inc-author, for your "bizarre backlashes" that totally revolutionized my view of Neopets), I just want to say that the primary reason that I feel I should quit Neopets is because...
I have been ordained the camp commander of this year's camp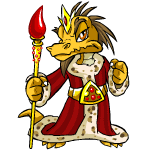 So...I am quite nervous, but hey, if I wasn't up for it,
uncle would have been a little more reluctant to drill me through the tasks of a CC
the committee wouldn't have appointed me rite?
At the same time, I am quite excited to take on the challenge, the post last taken by Daniel Chong last year. Therefore, I'm going to take it seriously and stop wasting my time playing useless games...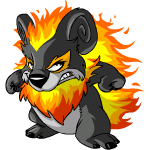 The camp details:
12 December 2007 - EBC building
13-15 December 2007 - Santubong Resort
Guest speaker: Pastor Mark Varughese, Pastor of City Church KL, tour keyboardist of Planetshakers.

RM100.00 per head

For more information
please contact Uncle Mervyn or Wilson Liew.
The Promo by Grace Lee, Priscilla Tan, Gloria Law and I