The most-anticipated and constipating exam has just come and gone in no time at all, and I wonder if I will be able to survive it next year.
Most of my Form 5 friends have just finished their SPM examinations yesterday, with Biology as their last paper. Some others take Bible Knowledge (like I am, but I'm contemplating dropping the subject as I detest memorizing...) which will be a week away, meaning another week more until total freedom. Ah, freedom, I wonder how it feels like?
As for me and the rest of the Form 4 world, we'll be starting the death-defying, perilous journey of SPM very, very soon... who knows if I will be able to pull through, or go crazy like some people I know..
One of those crazy people once told me, a month before SPM, you will be rather relaxed, a week before you begin to panic. A few days before doomsday you can hardly eat or sleep. The day before Sejarah (History) you will probably vomit.
Uh oh... how brutal...
Not good at all, for a lazy bum like me... aack!

Let me tell you my daily routine prior to the holidays:
Morning: Wake up at 5.45 a.m., snooze the alarm clock and wake up again at 6 or until my father comes up in a quake and shakes me to half-consciousness. Go to school at about 6.15 or 6.30 (depending on what time I got out of bed and how long it took to style my hair or iron my shirt and if I burnt the shirt it will take a bit more time...O.o)
Afternoon: Come home at 2 p.m., eat lunch and go straight to bed and sleep for 2 hours. Then I go to the faithful computer to play Neopets until my mother comes back. So naughty horr... don't tell her laaa...
Evening: Eat dinner at 7 or later depending on what time my mother comes back or if I decided to go to sleep some more. Take a shower (Yes, you read correctly, I only shower after dinner... such a disgusting slob, ain't I?) and then...
Night: At this time, I have three options (besides tuitions, music practices, and other religious meetings) : One, do my homework (banyak banyak homework you know in Form 4...) as much as possible and finish the rest in school or copy people's work (most of the time people copy me lorr... thank God I go to school early most of the time thanks to my father's post as PKHEM in Sg. Maong...)Two, complete projects, artwork and/or crafts that are ever so bountiful this whole year, slaving half-dead and on creative-overload-mode for many sleepless nights on end until 1 or 2 o'clock in the morning - and all these a result of my terrible procrastination. I never seem(ed) to learn from past mistakes - oh no, it happens all the time, again and again - and I wouldn't bet 10 bucks that it would be any different next year... *sob*
Last and probably the least, I may study a little bit, but oh too rarely do I do that, unless there is a test or exam coming in, say, one or two days..? And I still wonder why my Sejarah sucks like a Scandinavian vacuum cleaner that says...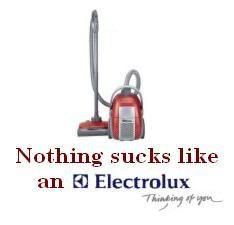 Having said all this, I seriously wonder if I can pull my socks up next year and... not waste my time like I have been doing this past year. I was hardly any better in Form 3, but I managed to scrape by with straight A's - all by God's grace, really - should I expect to be able to do the same for SPM?
Now, I expect that there WILL be some amount of difference next year, since I have more or less done away with Neopets and all that nonsense. What's more, my parents will DEFINITELY be monitoring my internet usage very strictly as SPM is no-play-play business you know!!
Somehow I have a nagging feeling that I will somehow find
some
way to waste my time in the afternoons and procrastinate all over again - but if there's a will, there's a way, no?
Philippians 4:13 - I can do all things through Christ who strengthens me!!