Yesterday, the folks of GFS Banting went for a fishing trip at a lake at Banting Baru. I went with my parents and a Kuching friend, Gary Buja, who is studying at Mara College Banting. I was actually intending to just go around taking pictures and not fishing, but I was helping my dad hold a fishing rod while he reloaded my mom's bait, but suddenly the float pulled in, and then I was holding up my first catch, and so I was hooked! Pun not intended.

It was my first time fishing for many, many years. I think the last time I went fishing was in Form 1 or 2 in my kampung, but since then the river was drained away so cannot fish already. I really had fun yesterday, although at the end of the day my feet were so incredibly painful after standing around for so long waiting for the little fishies to bite. I managed to pull in 10 fishies including one pretty big fish that was announced as the biggest fish. My whole family got a total for 35 fish, which won us a first-place hamper!! The Long family got second with 20 fish, and third was the Siva family with 16.

Unfortunately, but fortunately for the fishies, we threw all the fish back into the water, because we very kesian the fish. Hopefully they will survive and the hook marks in their faces will be healed.

Pictures: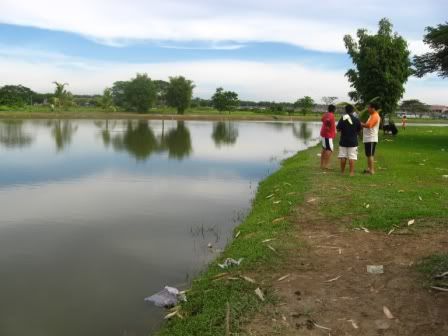 The weather and scenery was beautiful. No rain, not too sunny - perfect!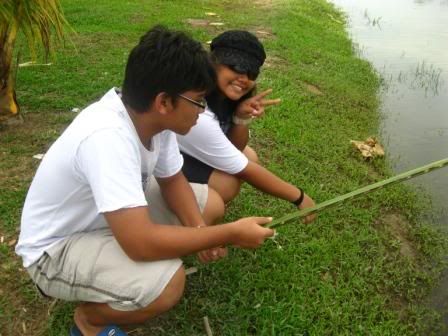 Daniel and Rayhel Choon
Rev Victor and Uncle Sundaram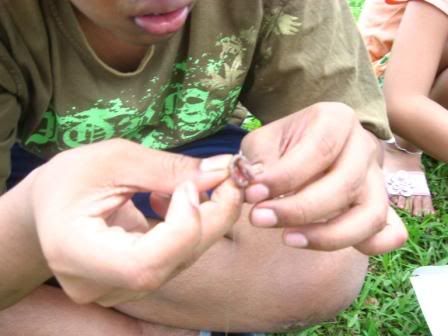 Pushing the hook into the worm's interstitial organs...
*ouch*
My dad chose a nice shady spot for us to fish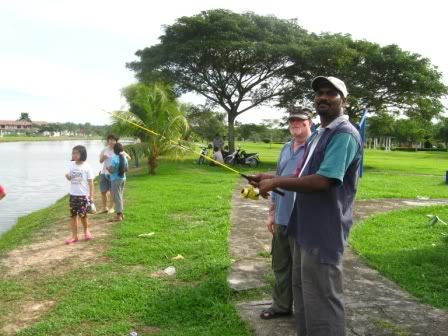 One of the first unlucky fish to get hooked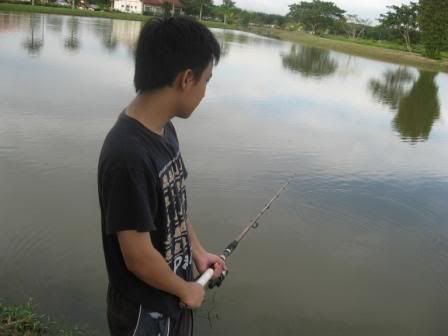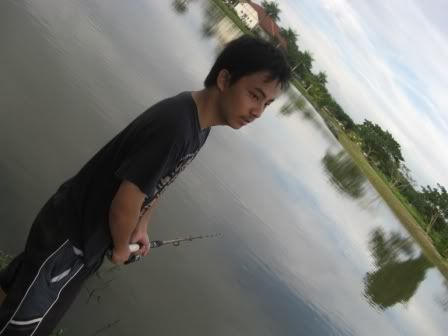 One of my first catches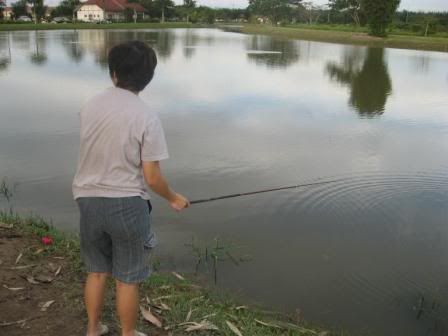 My mom's a fisherwoman!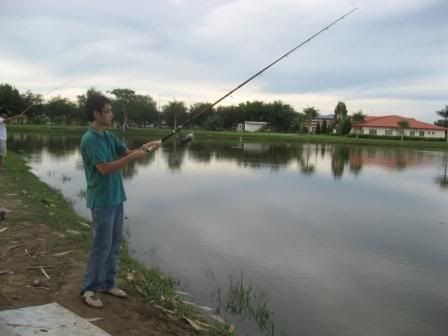 Mr. Gary Buja
Matthew Lee fishing and looking emo...
I think this picture is nice, you think?
Nathanael Long was using just a string and a hook!
No rod, no bait... still boleh catch you know! Not bad, not bad...
Long family fish
Lis family fish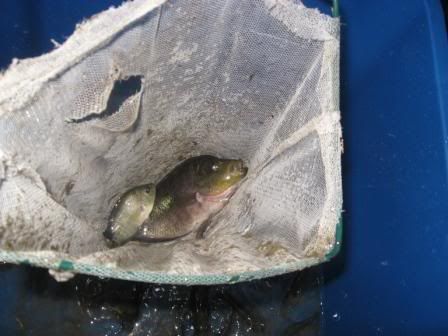 That, ladies and gentlemen, was the biggest fish,
caught by none other than yours truly!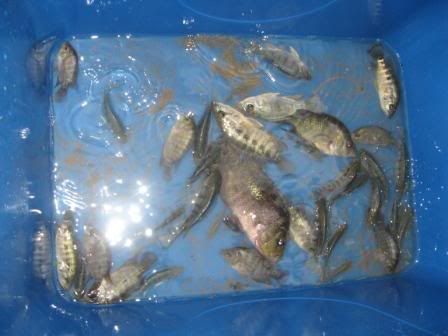 The winning family...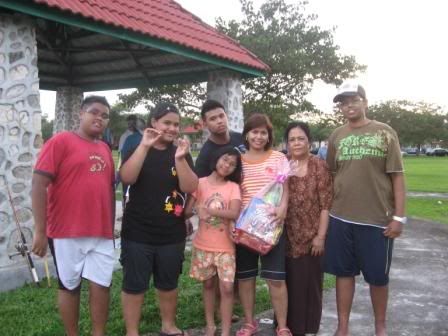 Second place goes to the Long family!
But not after a bit of protest from Mrs. Long... haha!