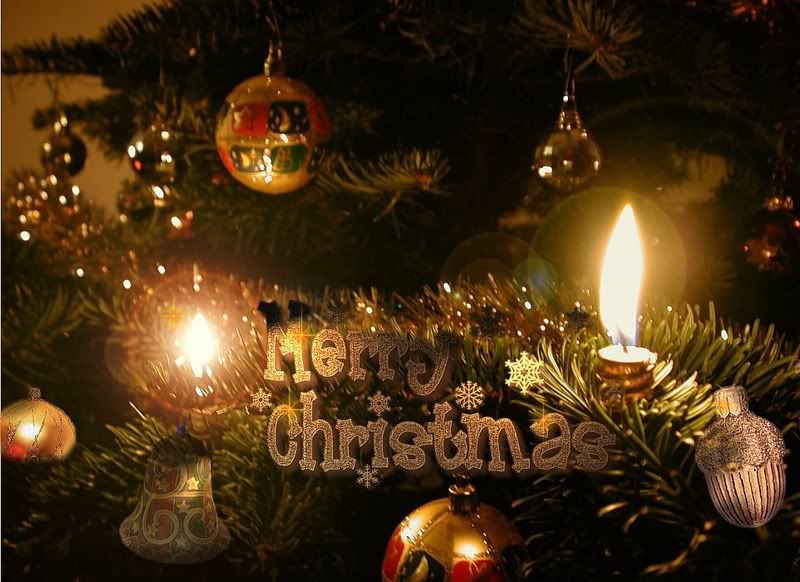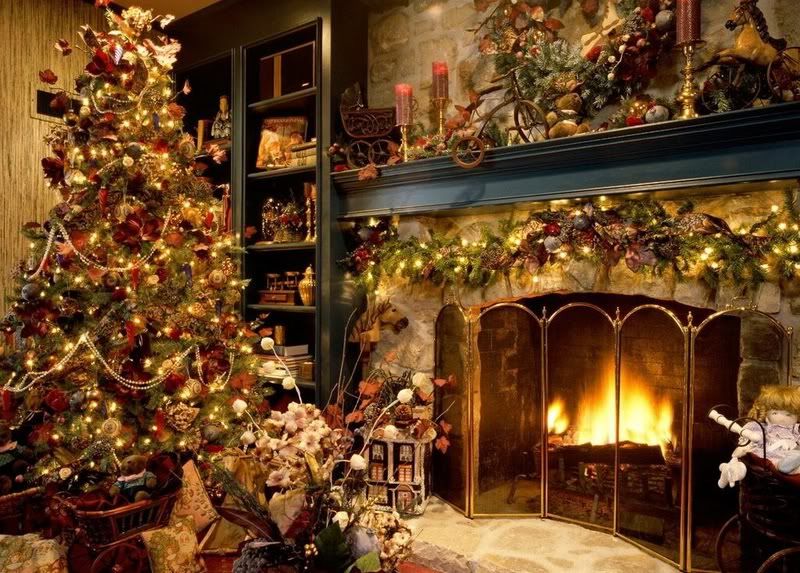 Oohh!! I love Christmas! It's a season of love and giving, and I looove giving! It is always a joy for me when I have reason to bust a hole in my pocket to give presents to my friends! [to Banting people: sorry cannot send through post lahh...]
Quote from
Daniel
:
[Pointing to a big plastic bag of goodies] "Is that the presents your are giving people? What is up with you..." [shakes head]

But of course, who doesn't love getting presents? Thanks everyone for your presents if you gave me any, and thanks for the presents you WILL be giving if you haven't... hehe! But I always believe it's better to give than to receive, right?
Some pics...
My sister and I were brought by her friend to St. Joseph to see their Christmas mass or whatever it was last night/this morning. It would have been very nice and beautiful, only that it was at MIDNIGHT, I was so freaking TIRED and HOT. Then it rained, but I was still hot, sweaty and almost asleep by the time it finished. Oh and the service almost literally bored me to death...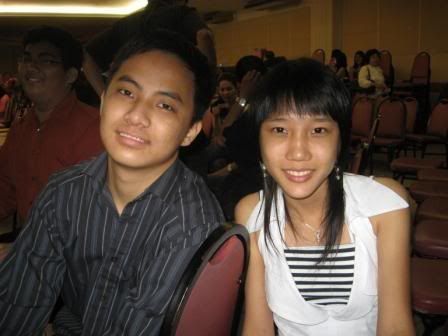 Whoo!! I wonder who this is... hehehe! My church, EBC, had our Christmas service at a reasonable hour in the morning at Crown Square. Our youth performed a song, "Sanctuary". It was horrendous, but it's the thought that counts, yes?
Ben, me and Jason. Poor guy on the left has to lose all his precious long hair because of NS... THANK GOD I didn't kena NS!! XD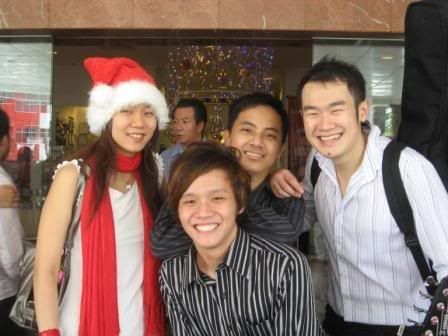 Me, Darren (uninvited lar...) and Frederick
Awww so sweet right? Aiyoh, what am I saying... such a naughty boy I am!! Xo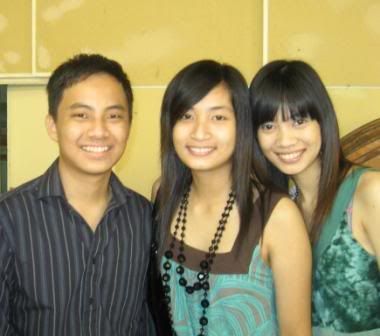 Me with two hot girls: Priscilla and Ivy! Does anyone think the girl on the right (she's an air stewardess) looks like Anne Hathaway?
Why am I the one to become the baby for Christmas? Caleb Tan is this super-muscular guy who won't let me forget that very fact...
Of course, what's Christmas without my siblings?
MERRY CHRISTMAS EVERYONE!!!