HAPPY NEW YEAR!!!!!!!!!!!!!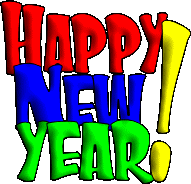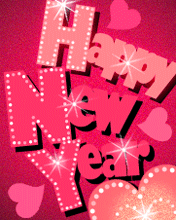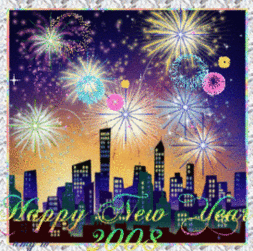 Is it true that the person you are with at 12 midnight of the new year will be the person you spend the rest of your life with? ... hehe, I wish...!!
I celebrated the last few hours of 2007 at my church's watch-night service, instead of partying and dancing the night away in pubs or discos... nope, I went to church like a good Christian boy and chatted away with Anders, Lavendar, Chara, Doron, Leti and Corde... hehe!!
Question for you for the year 2008: What do you pray for Jesus to do for you?
and another one: What do you pray to be able to do
for
Jesus?
My answers are fairly simple - I want and need good new friends, I need discipline to study, read Bible and pray, and I want to live for God with all I am, all the days of my life!!! See, so easy and simple horr, my "new year's resolution".
Meanwhile, this new year will
really
be a
new
year for me - new town, new school, new (hopefully) friends, new teachers, new house, new shoes, new socks, new car, possible a new personality... almost everything will change!!
Like a very wise person said (no idea who):
Change is constant
. (so ironic, isn't it?)
But you know what won't change? God won't ever change!!
But amidst the festivities and all... I realized that I have one day left in Kuching to be with my friends... so sad larr... and I haven't packed yet!!! Oh noooooo... die liao...
Spending my last night with dear Kuching and friends
Some silly guy celebrating New Year with a smiley-face cookie
That's right, lookie up to me!! hehe
The few faithful ones celebrating the new year together