Whee!! I went to a big family reunion dinner for all the cousins and aunties and uncles and elders from my mom's side. Usually I would be really bored and restless in dinners like these but tonight was different. Guess what? I was in charge of the games! Wheeee!!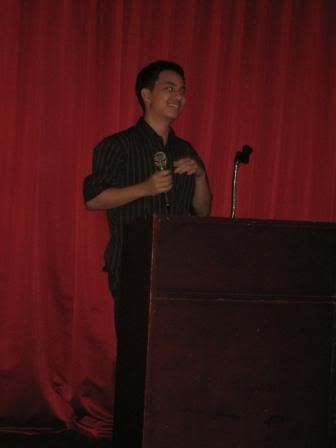 I was the "Game Master" for the dinner at the restaurant at MBKS (all thanks to my mother suggesting that I do the games, without my consent...!!). I wasn't very nervous because I've done this kind of thing a few times in youth camps, thus I was prepared. I had to think hard for 3 weeks, I had to prepare materials... But the main problem was:
I had to speak Chinese the whole time
!!! So of course, as my Chinese isn't very fluent, the verbal ordeal wasn't very smooth and I stumbled on words. Worse still, my speaking is not the clearest in the world. My cousin, who is studying speech theraphy, said she could only hear 50 to 80 percent of what I said. [big *sigh* here]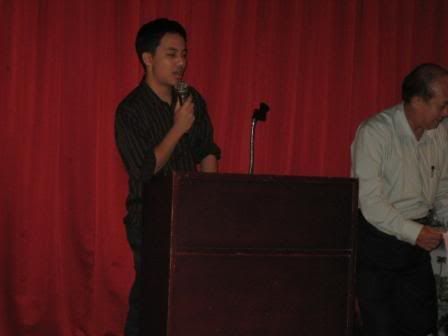 Me giving instructions...
*mumble mumble da jia qing mumble mumble*
Relatives getting signatures for
"Autograph Sheet"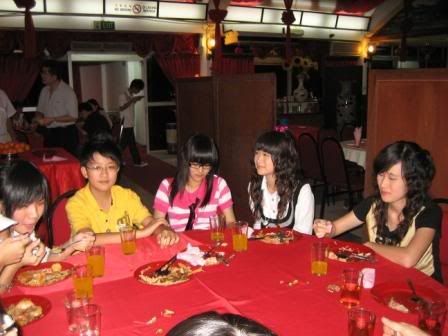 My cousin "Hiro Nakamura" and his sisters on the right
But I think I did well. I think (or hoped) everyone (about 90 people young and old) enjoyed the games. We played games like "Autograph Sheet", "Who Has The Most..." and "Shopping List". Regrettably, there was some confusion in the last game because I was not very clear in my instructions, but it was a great experience and exposure for me. At least now everyone in the big extended family knows that I exist!!
It was good to meet almost all my Chinese relatives, most of which I had never seen before or only see in big ocassions like funerals or weddings. I dearly hope that I would not be called to be in charge of anything in future gatherings like these, but
sadly
.... I did a good job tonight.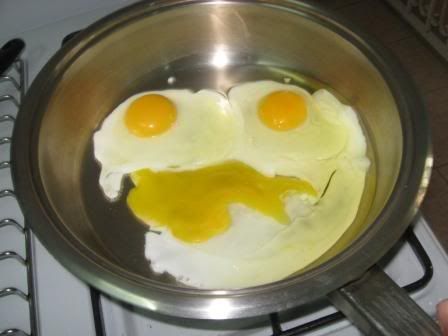 ...a failed omelette I fried...
Let me bore you with some pictures from Chinese New Year visiting...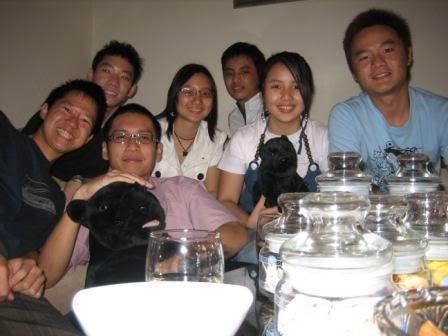 So sweet right?
Hehehe...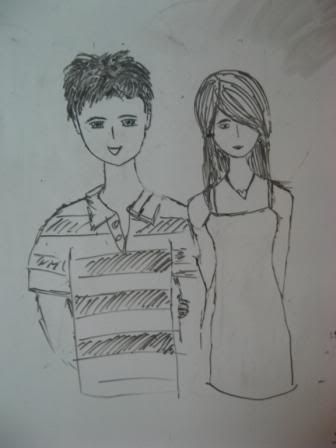 before....
after...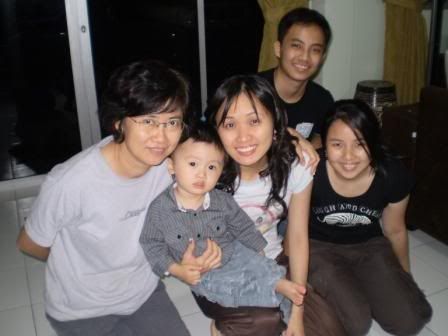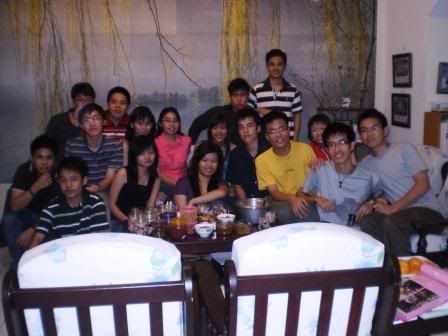 My ex-classmates from Batu Lintang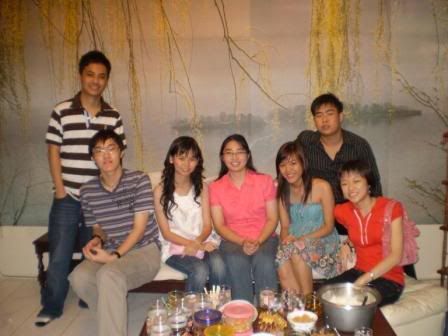 I will miss you all!!